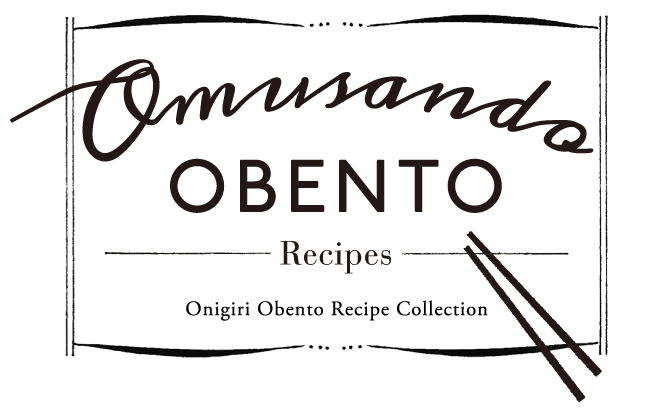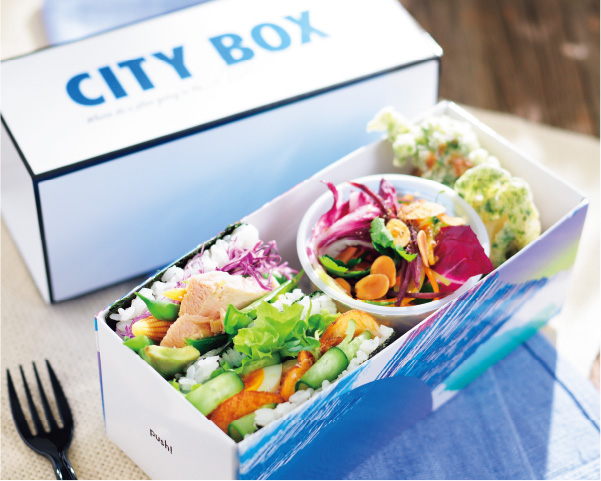 OMUSANDO
Delicious treats you'll definitely want to try for yourself!
Omelet and rice sandwich bento lunchbox made using the ASM865CE Rice Mat Robot.
"おむサンド" and

are trademarks of Audio-Technica Corporation, registered in Japan.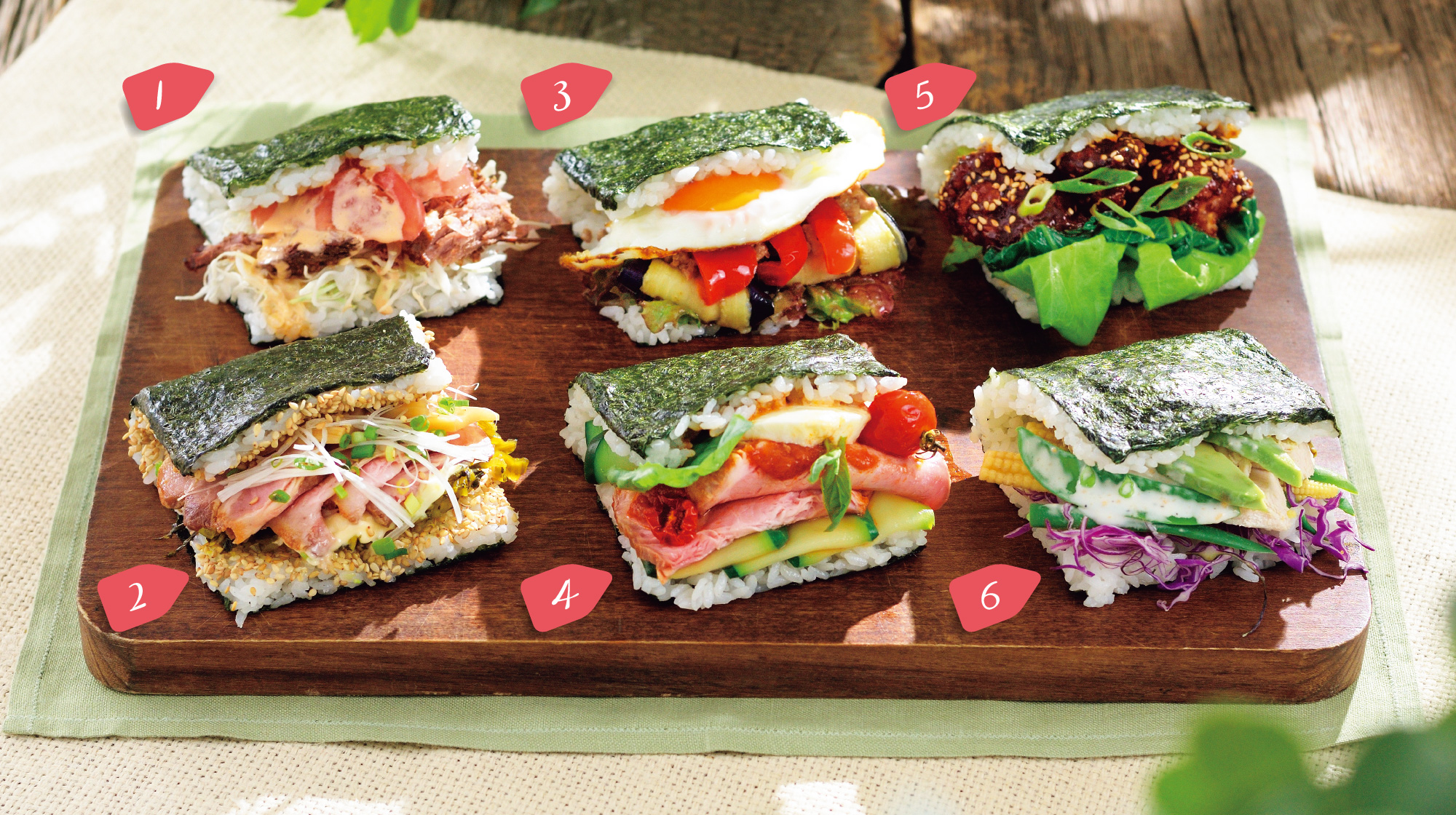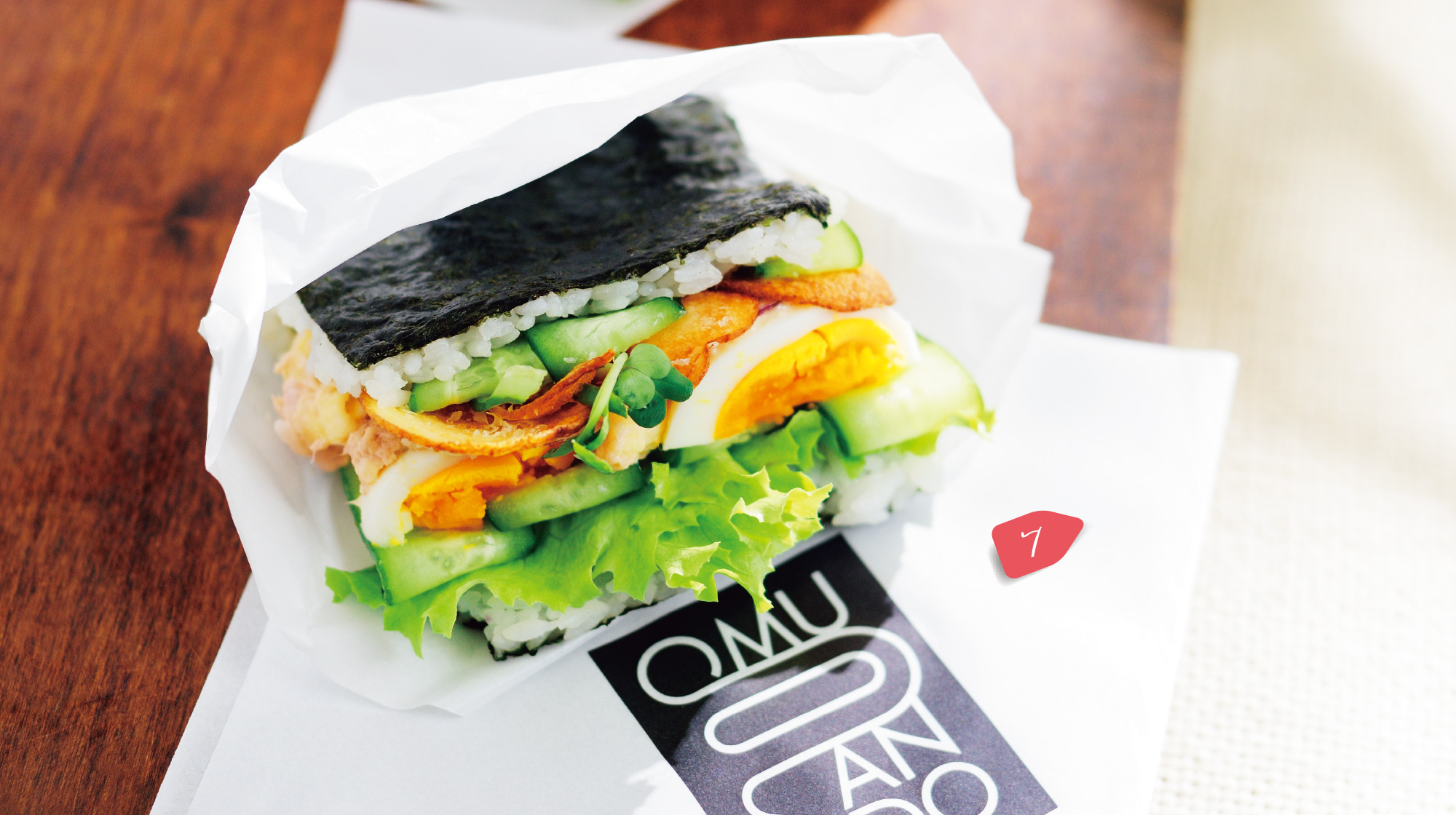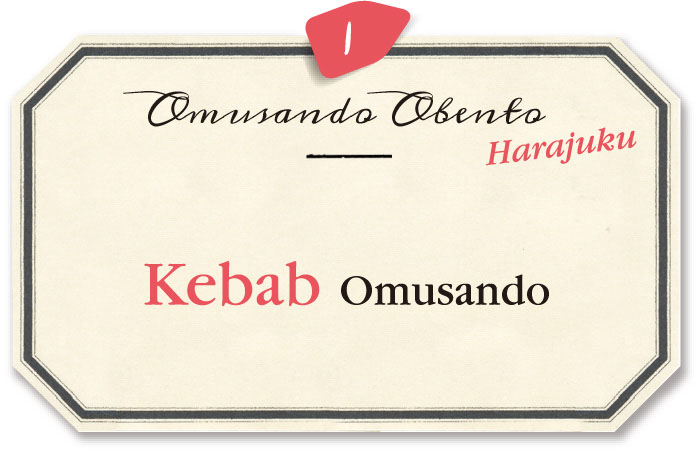 A deep flavor of street stalls
from a genre-free town "Harajuku"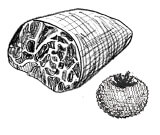 Ingredients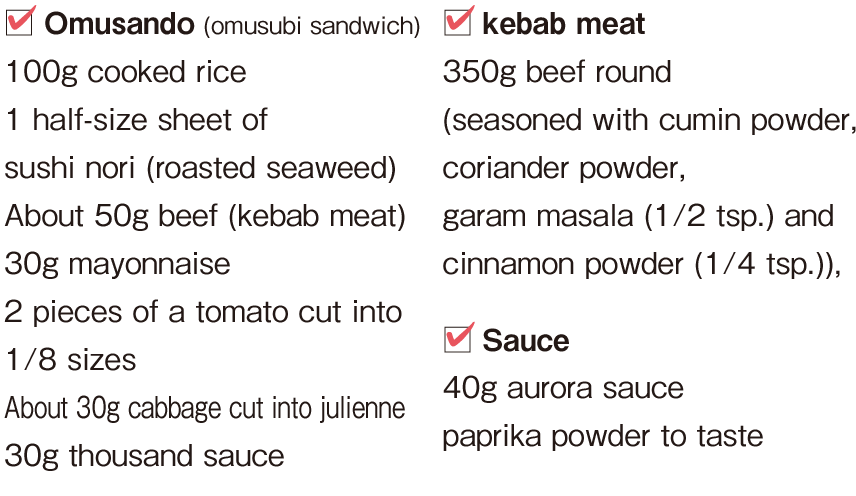 with salad
Chinese Cabbage Salad with Green Apple and Celery
[Ingredients]1/8 green apple, 40g celery, 1 Castelfranco leaf, 2-3 dill leaves, Pink pepper to taste, Coarsely chopped coriander seeds to taste
[Salad dressing]1/2 tsp. guava juice, 1/2 tsp. white wine vinegar, 1 tsp. olive oil, A dash of salt, A dash of sugar, A pinch of pepper
Recipe
Pre-seasoned with spices and cooked in a Dutch oven for about two hours, the beef rounds are broken apart and served with tomatoes and julienned cabbage. Thousand dressing is added for contrast and fresh colors.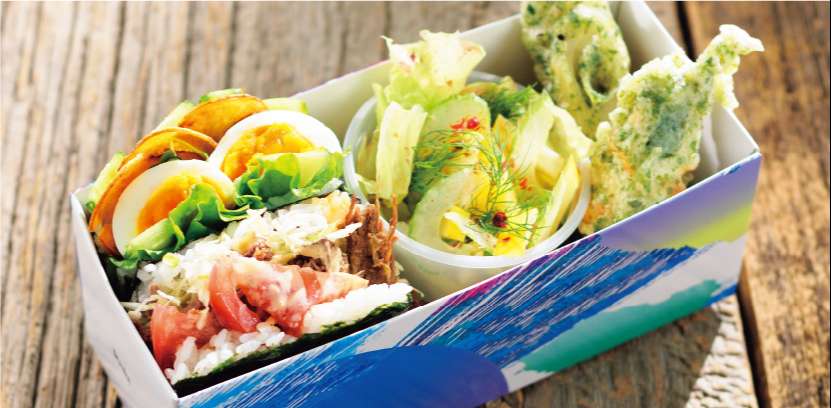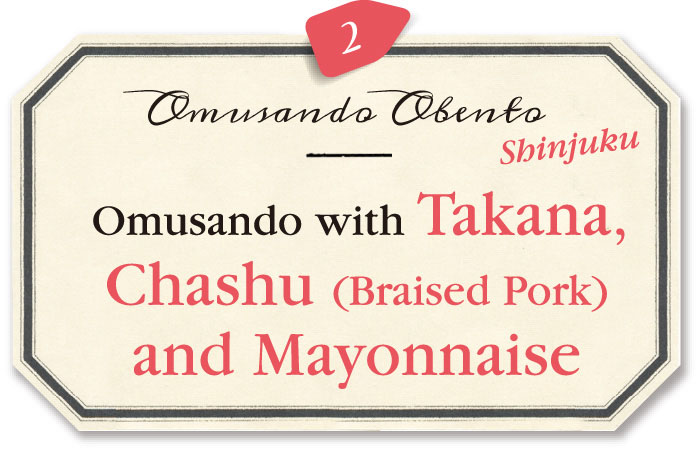 The seduction of takana (pickled mustard leaf)
and mayonnaise, infused with
the energy of "Shinjuku,"
a town that never sleeps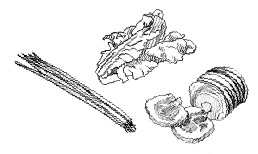 Ingredients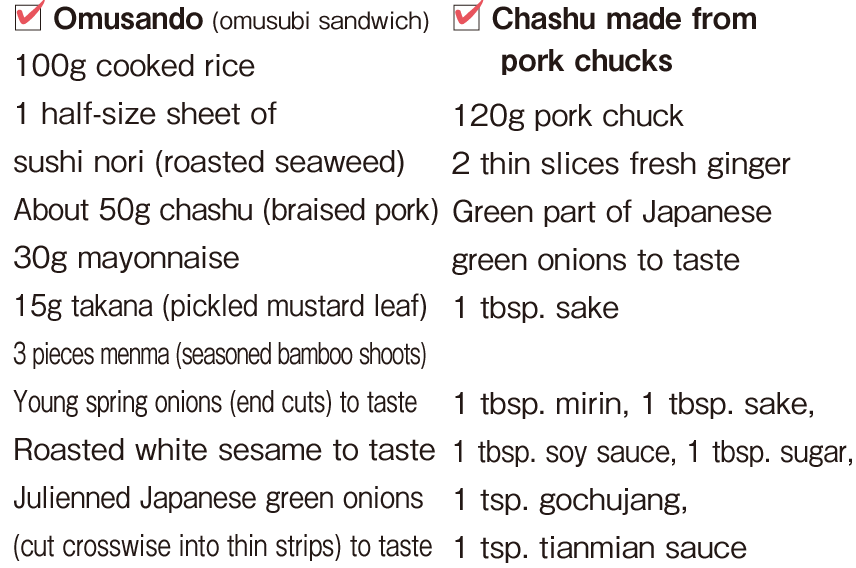 with salad
Cabbage and Wakame Salad with Chirimen Jako
[Ingredients]1/2 leaf cabbage, 1/3 bunch mizuna (Japanese mustard greens), About 15g wakame seaweed, 1 tbsp. chirimen jako (dried baby sardines), 40g daikon radish, 1/4 cucumber [Salad dressing]Green shiso (green perilla leaves) dressing
Recipe
Sprinkle white sesame on cooked rice before it dries and top it with some chashu and a lavish serving of chopped Japanese onions and menma (seasoned bamboo shoots). Feel like you're in a ramen shop? Relish the mouth-watering combination of takana and mayonnaise.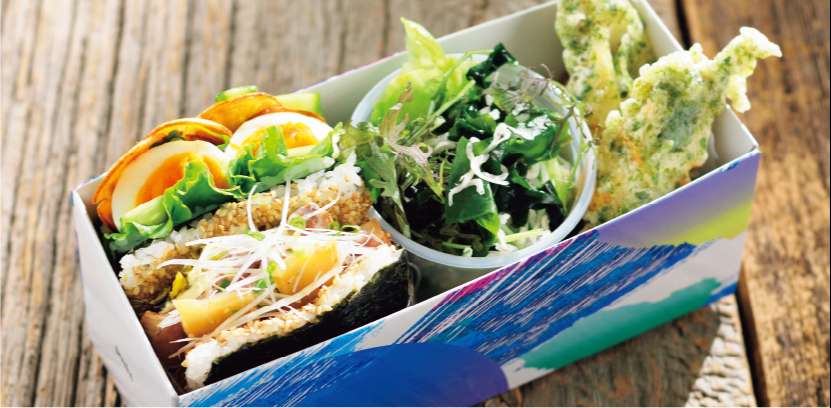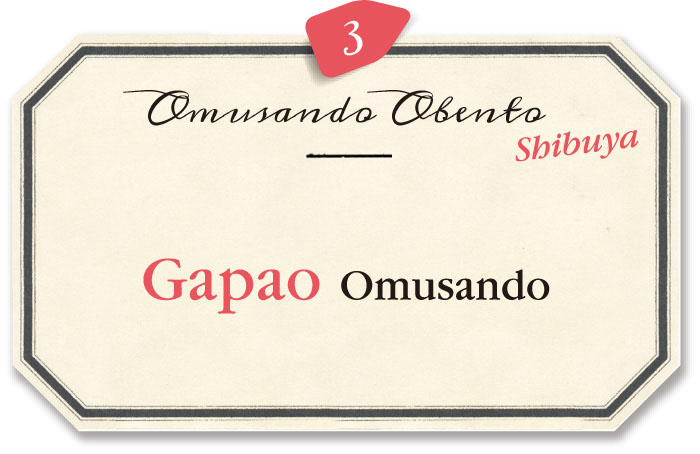 An ethnic flavor full of summer veggies ––
It's just what you'd expect
from "Shibuya," the perennial
heart of fashion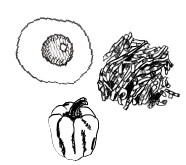 Ingredients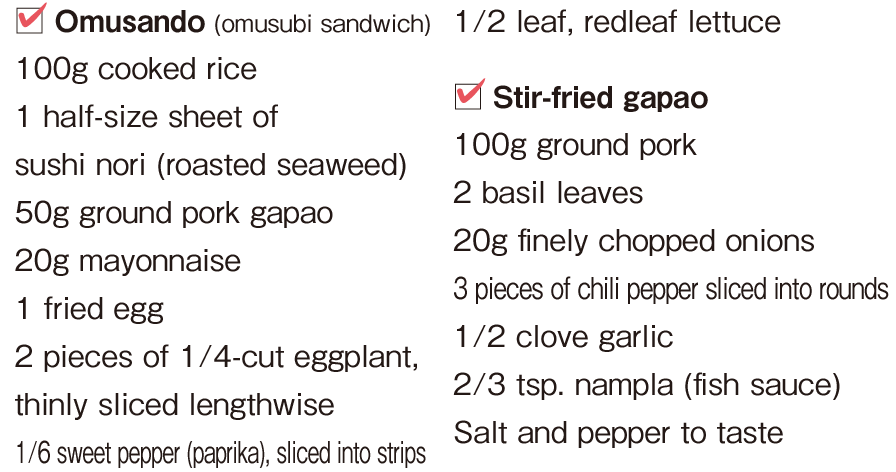 with salad
Cilantro Salad with Grilled Pineapple and Bitter Gourd
[Ingredients]1/8 bitter gourd, 1/2 bell pepper, 1 bunch cilantro, 1 pineapple slice (canned pineapple will do), Cashew nuts to taste, Coarsely chopped coriander seeds to taste [Salad dressing]1/2 tsp. pineapple juice, 1/2 tsp. white wine vinegar, 1 tsp. olive oil, A dash of salt, A dash of sugar, A pinch of pepper
Recipe
Nampla adds an ethnic touch to gapao made of minced meat and basil while sweet pepper (paprika) and eggplants are thinly sliced for easier layering. Fried eggs with crispy edges go well with this Omusando!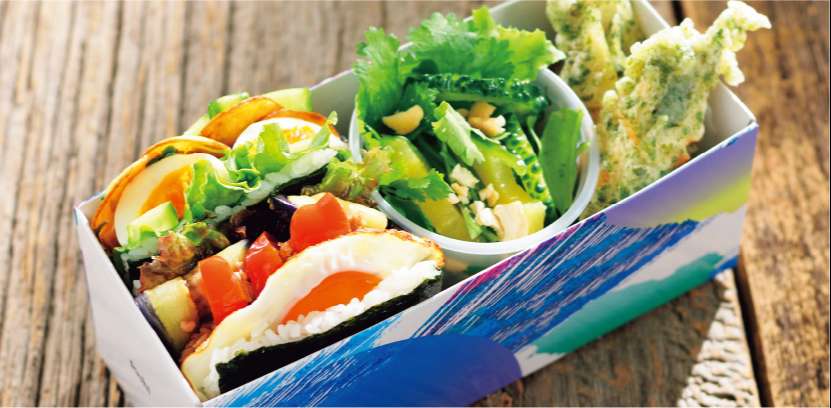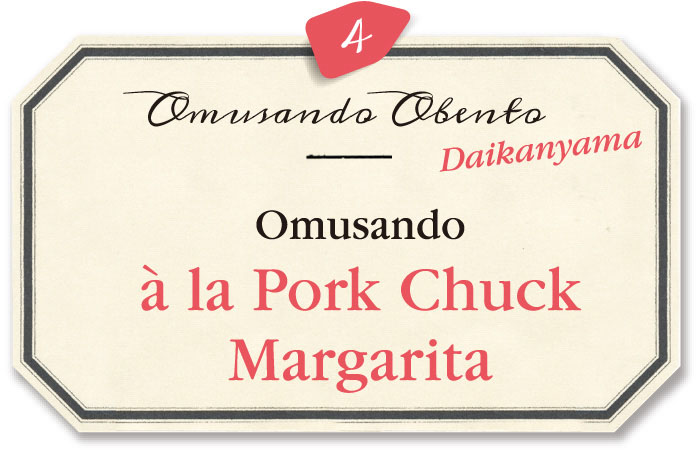 Inspired from a sophisticated dish
from "Daikanyama," an area
renowned for Italian cuisine!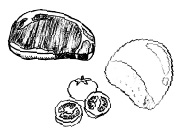 Ingredients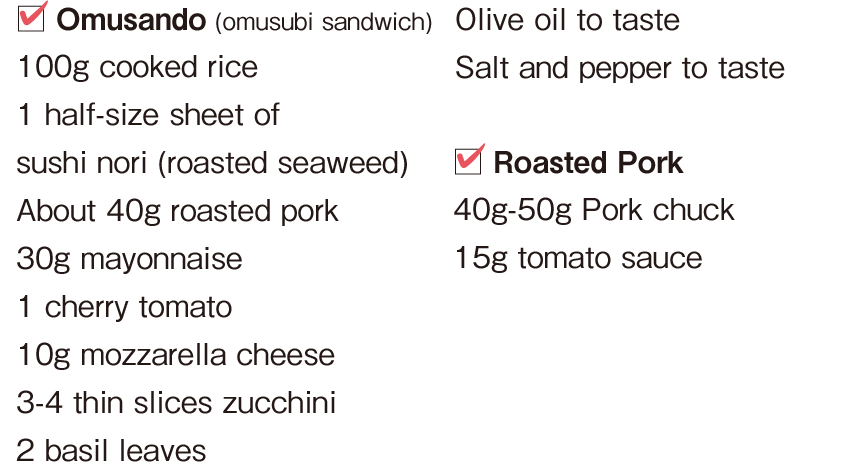 with salad
Grilled Kale, Potato and Radicchio Salad
[Ingredients]1 kale leaf, 1 radicchio leaf, 1 stem water cress, 1 small potato [Salad dressing]1 tsp. mustard, 1 tsp. white wine vinegar, 1 tbsp. olive oil, A pinch of salt, A pinch of black pepper
Recipe
Dried and semi-dried tomatoes are added to pork chucks cooked in tomato sauce for delicate variations in taste and flavor. Comes with a hint of basil.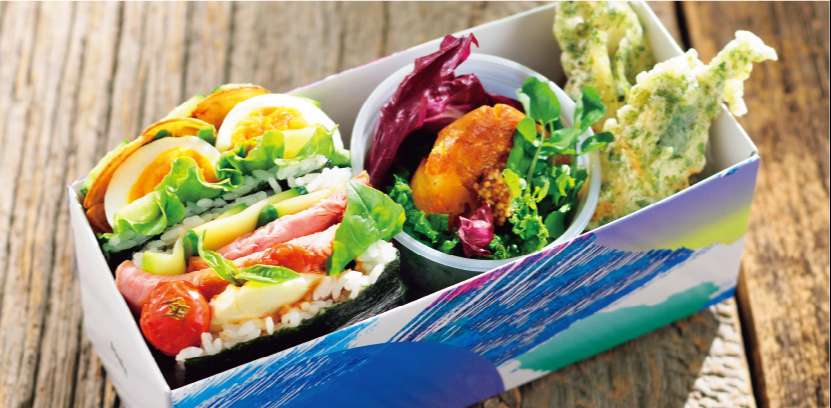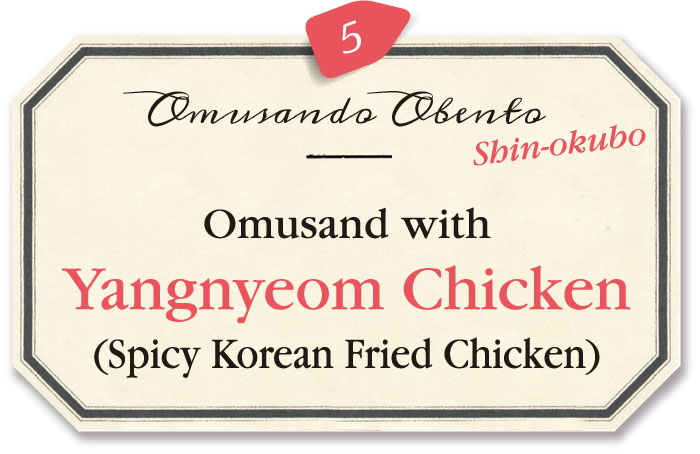 Immerse yourself in the addictive flavor ––
the sweet and salty "mashisoyo"
taste from "Shin-Okubo,"
an ethnic mishmash of cultures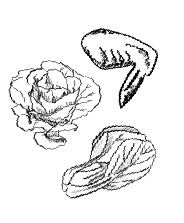 Ingredients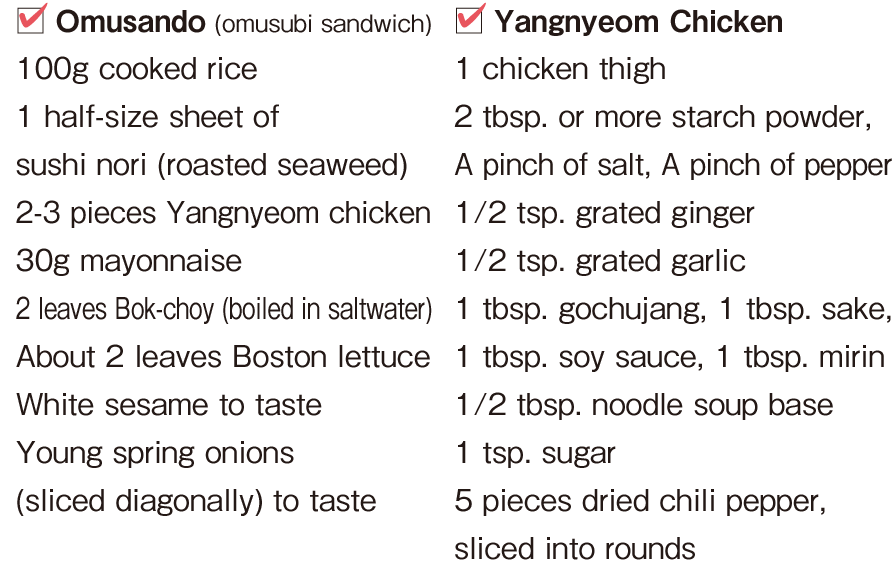 with salad
Broccoli and Asparagus Choregi Salad
[Ingredients]1 asparagus, 1 broccoli floret, 1 tsp. green peas, 1 sheet Korean nori, About 15g kimchi, A pinch of white pepper [Salad dressing]Olive oil to taste
Recipe
Savor the pleasant, lasting heat of Korean-style tatsuta-age (seasoned and deep fried) chicken coated in gochujang sauce. Simmer the sauce to obtain a thicker sauce. Add bok-choy for a charming combination in color and taste.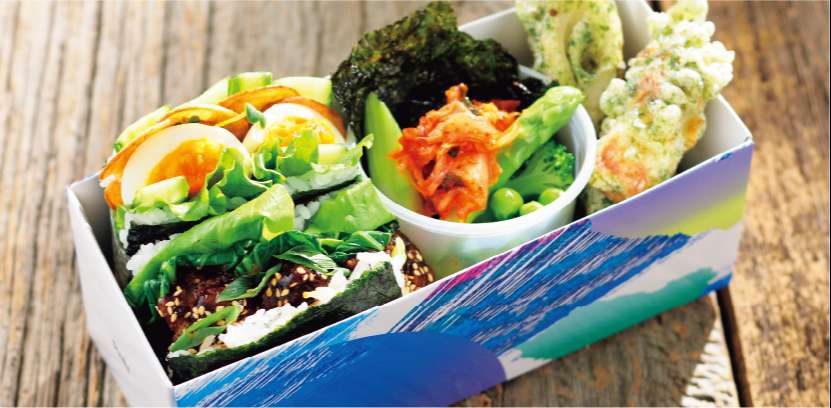 Luxuriate in no-compromise ingredients
that please your body! Relish the
beauty palate of "Omotesando"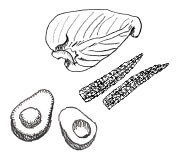 Ingredients
with salad
Salad with Colorful Carrots and Zucchini
[Ingredients]45g carrots, 15g for each color, 1/4 zucchini, 1 radicchio leaf, Leaves from 2 Italian parsley stalks, 30g almond slices, A pinch of black pepper [Salad dressing]1/2 tsp. chicken broth, 1/2 tsp. white wine vinegar, 1 tsp. olive oil, A dash of salt, A dash of sugar, A pinch of pepper
Recipe
Let veggies full of vitamins such as avocados, snap peas and young corn play the leading roles in this Omusando. Chicken breasts are used as a healthy alternative while the cheese sauce intensifies the rich flavor.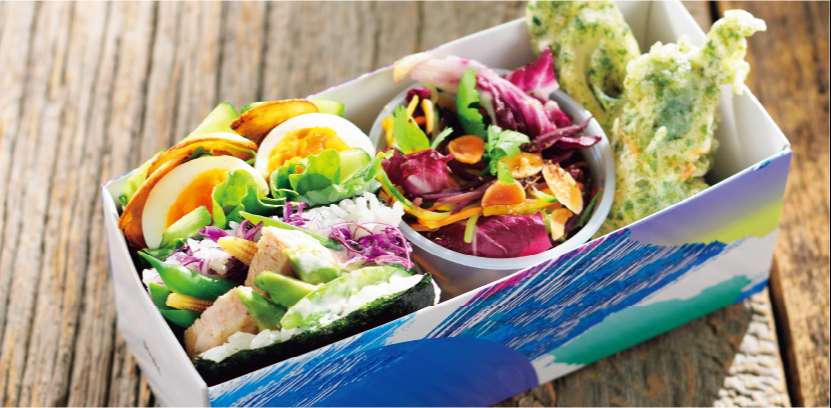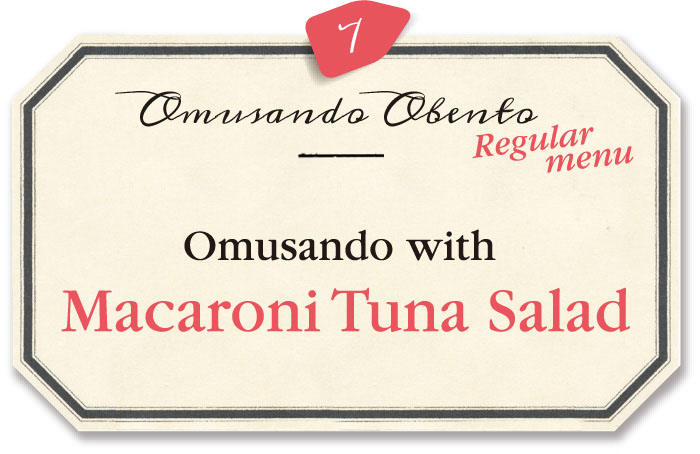 "Your favorites only"
pressed into one,
with original potato chips
added for extra flavor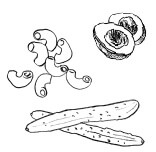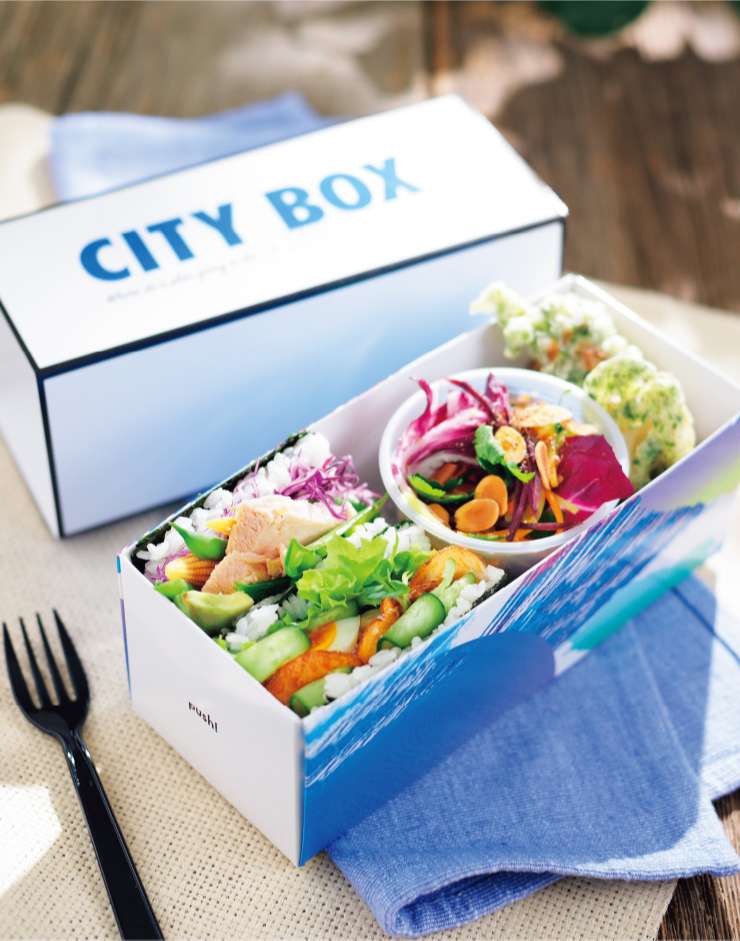 humi hosokawa Presents.

― a streak running through the streets of Tokyo
Dedicated to city boys and city girls navigating the city scene in uniquely individual styles
Just hold it in one hand and grab a bite – it's an ideal food for those busy bees energized in both work and play. "Omusando and salad" sets are themed on six exciting towns in Tokyo, each with a distinctive appeal. Inspired by dad shoes, the trendiest item in town now, the stylish, functional and nutritional sets come in a special "dad" box – a great companion for the young and young at heart. Enjoy the tasty collaboration with AUTEC that is committed to pushing the potential of Omusando-making to the next level.
Ingredients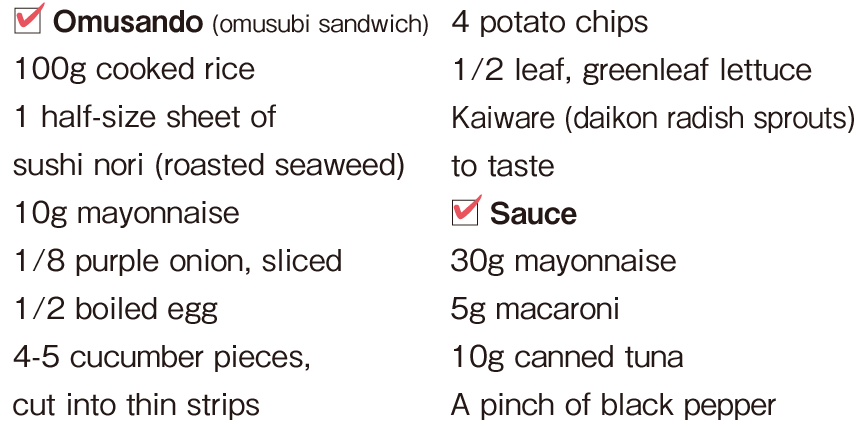 Recipe
It's an all-time favorite Omusando that everyone keeps coming back to. Macaroni with tuna, mayonnaise and boiled eggs are combined with veggies for a dash of color. The crispy potato chips make it all the more irresistible.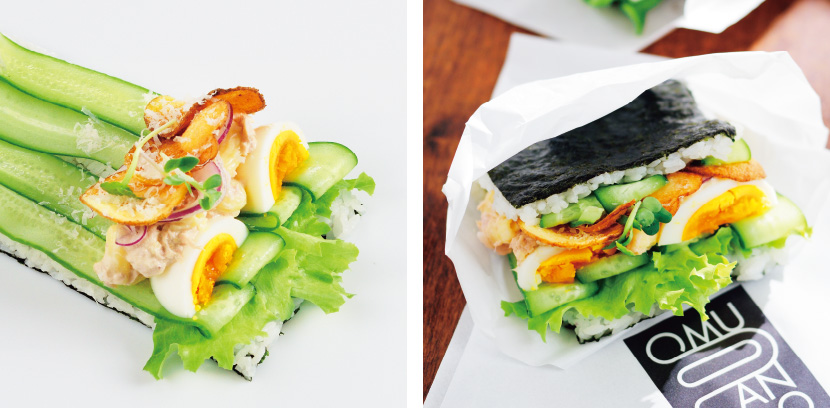 Simply set the nori and press the button to form a sheet of rice using the designated amount of rice. Place the ingredients shown in the recipe on the rice and fold the sheet into half to make Omusando.